High-performance cold gas coating for wear protection and emission reduction for brake discs

Brake discs are a critical component of an automotive braking system transforming kinetic energy into thermal energy during braking, which raises the temperature of the disc friction surfaces. Brake wear emissions, such as brake dust and particulate matter, are a growing source of concern for the automotive industry. They contribute considerably to rising pollution levels and represent a problem in the face of more demanding stringent and environmental regulations. Gray cast iron is the commonly used material for brake discs due to its low manufacturing costs and durability. Poor corrosion resistance and excessive wear of the brake disc during operation are the main problem areas. Since no material can compete with gray cast iron for vehicle brake disks from a cost perspective, the coating of gray cast iron discs is a practicable and inexpensive solution.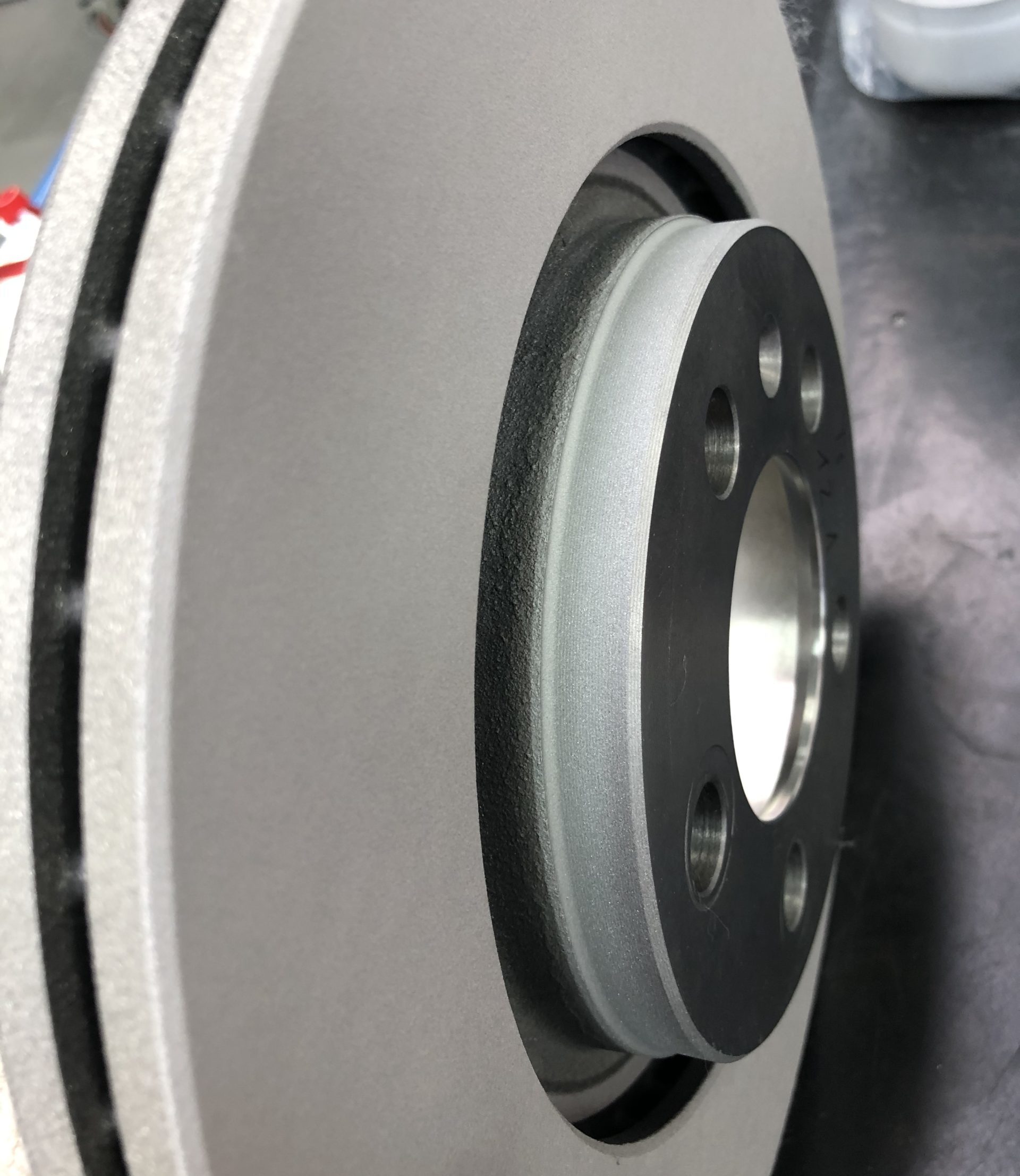 In the present work, a high-performance composite coating on gray cast iron brake disks was developed using the cold gas spraying process. The performance of the coating was evaluated about corrosion resistance, wear resistance, hardness, and bonding strength between the coating and the brake disc. The cold gas sprayed composite coating of the gray cast iron brake disc showed a 95% reduction in wear during the SAE-J2522 test; moreover, the coating showed excellent adhesion even after extreme bench test runs without any delamination. In addition, 720 hours of salt spray tests were successfully completed without corrosion. Present results demonstrate a cost-effective solution for brake disc application with cold sprayed composite coatings. Especially since there is no thermal distortion when coating with the Impact Cold Spray System EvoCSII, not only are the costs for the uniform structure of a thin layer reduced, but the subsequent grinding costs are also minimized. A standard brake disc can also be coated in a single-layer system (no primer layer required) in less than a minute. This creates a clear cost advantage over other technologies.
Learn more in this video:

Applications
From the frying pan to space technology - the spectrum of possible applications is huge.
References
Renowned companies from all over the world have trusted the Impact Spray systems for years.