---
Impact Service

---
Our philosophy is to respond to customer-specific requirements and to implement them through intelligent and systematic procedures. We strive to be a most reliable solution and business partner and to increase the value of innovative industrial solutions through the use of cold gas syringes. Our highly qualified service staff will be happy to assist you.
Impact service offer
We are a reliable solution and business partner and our aim is to increase the value of innovative industrial solutions through the use of cold gas spraying. The most important questions are answered here:
1
What are the benefits of Impact training?
We offer training for newcomers and users with experience with the Impact Spray System who want to deepen their basic knowledge and expand operating and software knowledge. These take place at our company headquarters, at the customer's site or remotely. Excellently trained personnel are an asset to any company. Through the know-how imparted during the training, you increase the productivity and effectiveness of your company and create in-house skills.
2
What are the components of an Impact training course?
You can put together the training individually from the following components: basic training, maintenance, plant operation and tests. Our experts will be pleased to advise you.
3
Why should the Impact System be serviced regularly?
Regular maintenance of the Impact Spray System is one perfect condition of the system. This minimized unnecessary downtimes. The system / component is brought up to date and professionally maintained. This extends the life of the system. In addition, you will receive recommendations for spare parts from our service staff.
4
Does the Impact System need to be calibrated?
The demands on the product quality, the increased competitive pressure as well as the international jurisprudence on product liability compel manufacturers of industrial goods to provide evidence of measures taken to ensure product and process quality. In order to ensure consistently good process quality, system calibration at regular intervals is imperative as part of quality assurance. As a system manufacturer, we offer you system calibration according to ISO 9001: 2015 as a service.
5
Which parameters are calibrated?
The temperature (°C), the pressure (bar) and material flow (m³ / h) as well as the speed of the conveyor disc (rpm) are calibrated.
6
Is there a possibility of remote maintenance?
Of course, we also offer remote maintenance and service for our systems. Our experts create expert diagnoses and then present competent troubleshooting solutions. This means that the system can be put back into operation quickly and production downtime is kept to a minimum. Our service staff always endeavor to present you with a solution as quickly as possible. To guarantee this, we offer various support levels.
7
What kind of support levels does the service contract offer?
PREFERRED SUPPORT 8 hour response time PREMIUM SUPPORT 4 hours response time These reaction times apply only on working days and during our opening times. (Monday to Friday from 8:00 a.m. to 5:00 p.m. CET, excluding public holidays)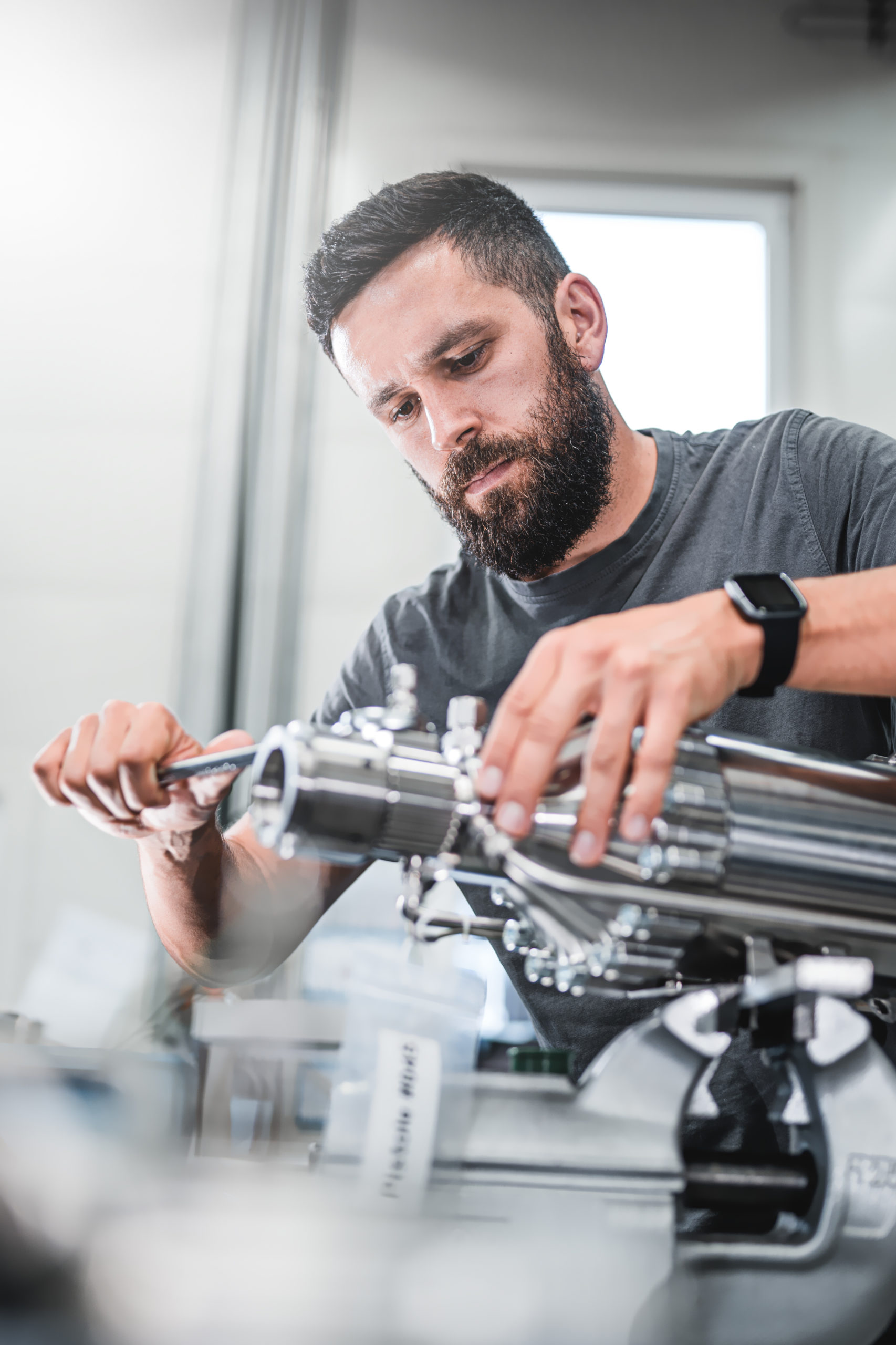 Impact service contract
An Impact Innovations service contract creates security for you!
Not only do you get preferential access to our experienced specialists in the areas of maintenance, assembly and thermal spraying, but you also benefit from special conditions. Talk to our experts and we would be happy to draw up an individual service contract with you to best meet your company's requirements.
Your benefits at a glance
Prioritization for inquiries, maintenance, service and support
Preventive maintenance on the desired date
Calibration at a fixed price
Support Levels
Remote diagnosis even after the warranty period
Special conditions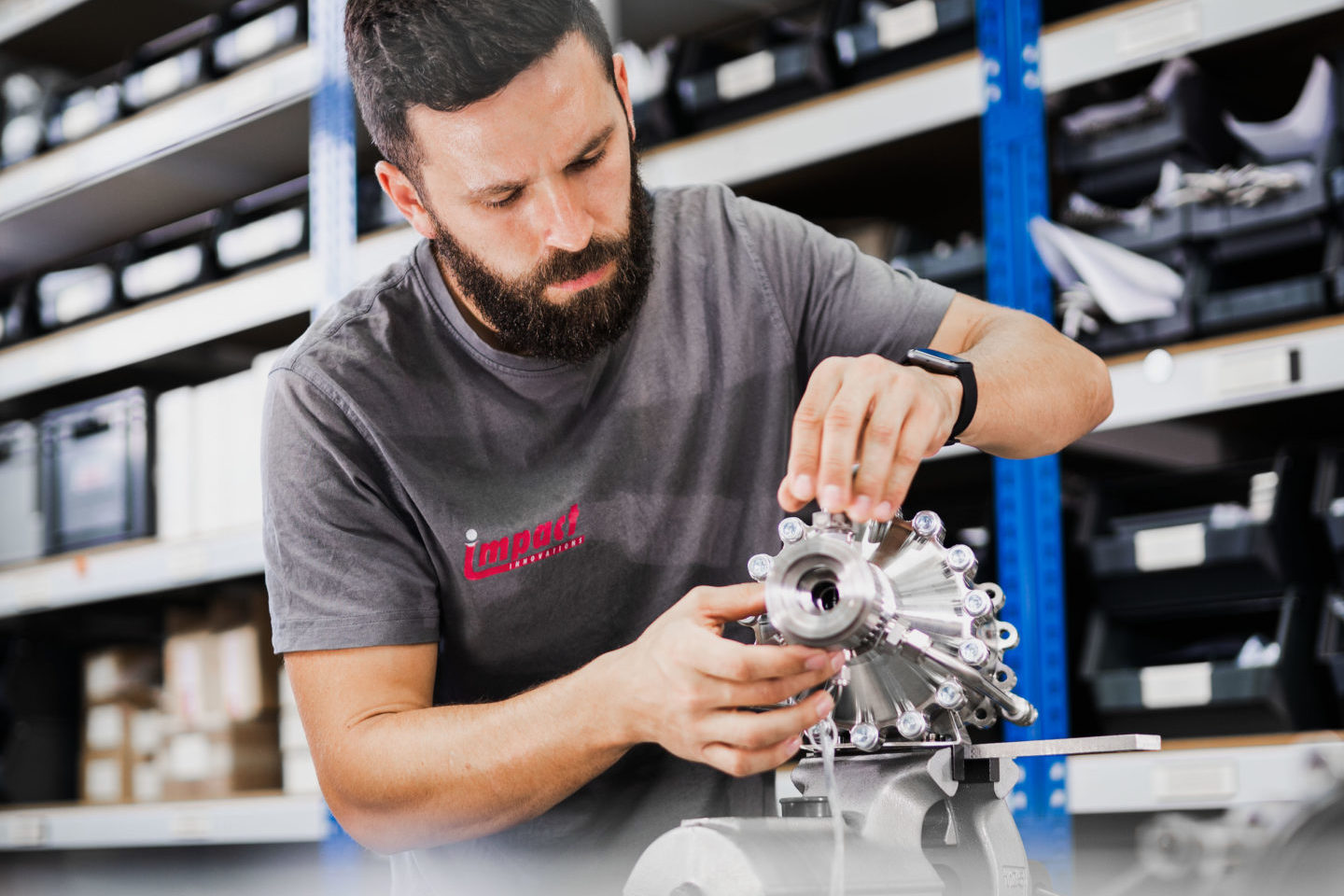 Any questions?
We are your reliable partner. Our highly qualified service staff will be happy to assist you.
Contact us today!