Our Impact Cold Spray Service

---
Our philosophy revolves around addressing customer-specific needs and translating them into intelligent and systematic approaches. We are committed to being a dependable solution and business partner, enhancing the value of innovative industrial solutions through the utilization of cold spray systems.
Whether you're interested in leveraging our Impact Service Contract, arranging training sessions, or scheduling maintenance, our adept and professional service personnel are prepared to offer their expert assistance.
Our Cold Spray Service
We stand as a dependable solution and business partner, with our primary objective being the enhancement of innovative industrial solutions by harnessing the potential of cold spraying. Below, you will find answers to some of the most pivotal questions:
1
What are the benefits of Impact training?
We offer training courses for newcomers and users with experience of the Impact Spray System who want to deepen their basic knowledge and expand their operating and software skills. The trainings take place at our company headquarter, at the customer's site or online. Well-trained staff is an investment for any company.
2
What are the components of an Impact training course?
You can put together the training individually from the following components: Basic training, maintenance, plant operation and trials. Our experts will be pleased to advise you.
3
Why should the Impact System be serviced regularly?
Regular maintenance of the Impact Cold Spray equipment ensures your system is in optimum condition, minimizing unnecessary downtimes. The system / component is brought up to date and professionally maintained. This extends the life of the system. In addition, you will receive recommendations for spare parts from our service staff.
4
Does the Impact System need to be calibrated?
The demands on product quality, increased competitive pressure and international jurisdiction on product liability force manufacturers of industrial goods to provide evidence of the measures taken to ensure product and process quality. A regular system calibration is mandatory as part of quality assurance in order to guarantee a consistent high process quality. We offer you a system calibration according to ISO 9001: 2015.
5
Which parameters are calibrated?
The temperature (°C), the pressure (bar) and gas flow (m³ / h) as well as the speed of the conveyor disc (rpm) are calibrated.
6
Is there a possibility of remote maintenance?
With the help of state-of-the-art technologies, our experts create skilled remote diagnostics and present competent solutions for troubleshooting. Thereby the system can be put back into operation quickly and production downtime is kept to a minimum. Our service staff always strives to present a solution as soon as possible.
7
What kind of support levels does the service contract offer?
PREFERRED SUPPORT 8 hour response time PREMIUM SUPPORT 4 hours response time These reaction times apply only on working days and during our opening times. (Monday to Friday from 8:00 a.m. to 5:00 p.m. CET, excluding public holidays)
Cold Spray Service Contract
Providing You with Security and Assurance!
By opting for our service contract, you not only gain privileged access to our seasoned specialists in maintenance, assembly, and cold spraying, but you also reap the advantages of reduced rates. Engage with our experts, and we eagerly anticipate customizing a tailored service contract to align seamlessly with your company's unique needs.
Benefits of the Impact Service Contract
Priority service for your inquiries, support and maintenance
Preventive maintenance on the desired date
Calibration at a discounted fixed price
Multiple Support levels
Remote diagnosis
Discounted rates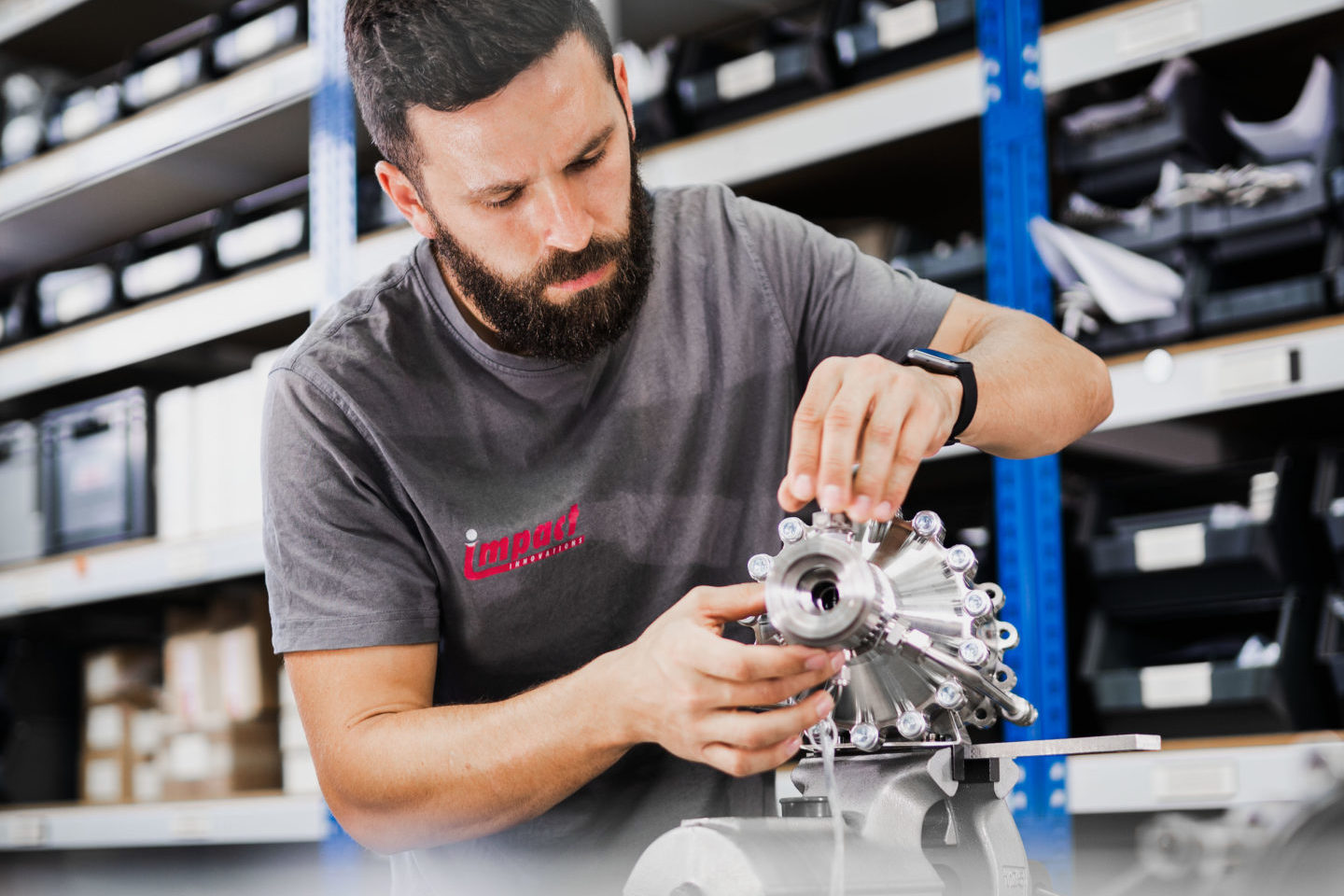 Any questions about our Cold Spray Services?
We are your reliable partner. Our highly qualified service staff will be happy to assist you.
Contact us today!