Impact PH-Unit EvoCSII for Cold Spraying
With the help of the Impact PH-Unit EvoCSII powder preheater developed by Impact Innovations, the temperature of the carrier gas can be increased significantly. This also increases the temperature of the powder to be processed after the Impact Powder Feeder EvoCSII up to the Impact Gun.
Due to the higher injection temperature of the powder-gas mixture, there are even more options for improving the layer properties, depending on the material. This makes it possible to create an even more variable configuration of the process parameters in order to achieve an optimal layer structure.
Because of the increased powder temperature, the mechanical properties can be improved. For example, the deformability of the individual particles can be increased, which among other things can improve the deposition efficiency.
In addition, the porosity of the layers of some materials can be reduced.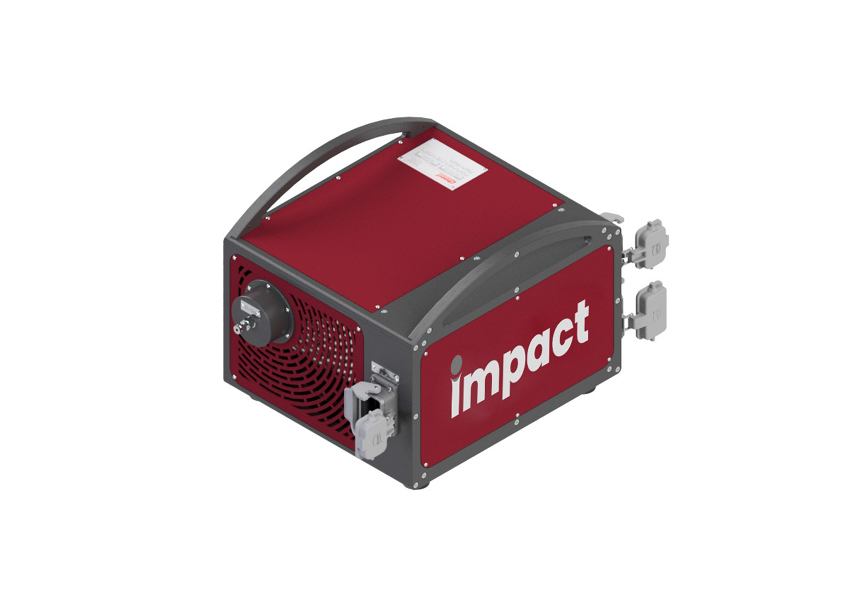 The most important key facts
Increased mechanical properties
Higher deposition efficiency
Improved powder properties
More extensive parameter configuration
More even heating of the particles